David Gilmour zu Pompeji, Brexit und seinen Zukunftspläne!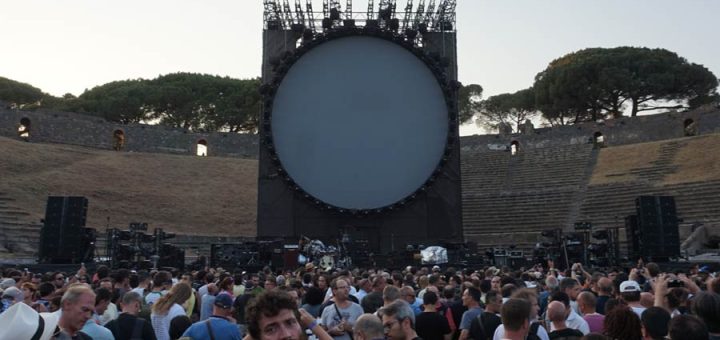 Sehr gutes Interview mit David Gilmour, das BBC Moderator Matt Everitt mit ihm in Pompeji führte, der scheint jetzt einer der Leute zu sein mit denen er gerne redet. Gilmour spricht über die überwältigenden Gefühle seiner Rückkehr nach Pompeji! Er war vor 10 Jahren mit Polly und den Kindern in Pompeji. Den Film hat er sich noch nie mit der Familie angesehen. Er findet das zu peinlich. Die Songs Wish You Were Here, A Great Gig In The Sky und A Boat Lies Waiting erinnern ihn an die verstorbenen Freunde Syd Barrett und Rick Wright. Viele Erinnerungen erwachen wieder.
Er fand sehr klare Worte zum Brexit. Es bricht ihm das Herz. Für ihn ist der Brexit das genaue Gegenteil von dem was die Welt heute brauchen würde. Denn anstatt zusammenzurücken und der Armut und globale Erderwärmung zu begegnen werden immer mehr nationale Interessen in den Vordergrund gerückt. Die reichen Länder tragen eine Mitschuld an den tristen Lebenssituationen der Menschen in den armen Ländern.
Besonders schön ist seine Aussage am Ende des Interviews. Er kündigt an nach der Tour wieder ins Studio gehen, denn es gilt auch für ihn weiter zu gehen!
David Gilmour: I don't know where will go from here. But when this tour is done I guess I will back in the studio and moving forward, looking forward. Always looking forward.
Joe Gilmour hinter seinem Vater!